If you don't see what you are searching for, please call us to assist. Many items not shown on the website.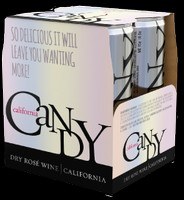 Jam Candy Rose Cans 4pk
$19.99 $15.95 $4.04
Inspired by the idea of attention-grabbing eye-candy, John & Michele chose to name our ros, California Candy Dry Rose. It's taken years to craft the perfect, delicious rose blend of Syrah and Grenache, along with an eye-catching label that could live up to the name.