If you don't see what you are searching for, please call us to assist. Many items not shown on the website.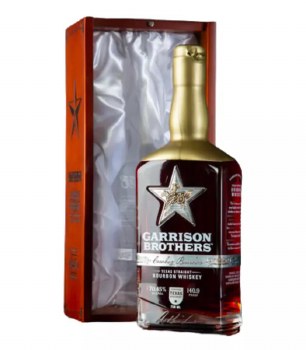 Garrison Brothers Cowboy
$239.99
UNCUT & UNFILTERED STRAIGHT BOURBON WHISKEY | 140.9 PROOF

Every now and then, Garrison Brothers releases one of the most highly-coveted bourbon whiskies in America: Cowboy Bourbon®. This incredible bourbon has been recognized with numerous Platinum and Gold awards at several prestigious spirits competitions, such as the 2023 SIP Awards, the 2023 ASCOT awards, and the 2023 TAG Global Spirits Awards, to name a few. Unlike our Small Batch, Cowboy Bourbon comes from Dan and Donnis' favorite barrels. These barrels are set aside for a couple of years for further maturation and the liquid is bottled at cask-strength, uncut and unfiltered. It's the ultimate ambrosia.