If you don't see what you are searching for, please call us to assist. Many items not shown on the website.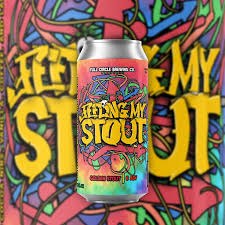 Full Circle Feelin Stout 4pk
$15.99
GOLDEN STOUT | 6.5% ABV

Rich and chocolatey, this deceptively strong Imperial Stout boasts a 10% ABV rating with a clean, medium finish that sets it apart from its overly thick, sweet peers. This special release is brewed to showcase the delectable flavors of caramel and roasted malts, paired with a balanced hop bitterness.