If you don't see what you are searching for, please call us to assist. Many items not shown on the website.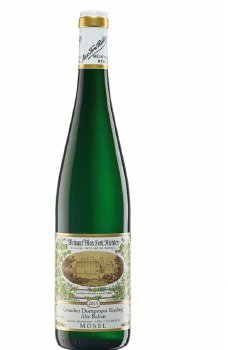 Ferd Richter Gewachs Riesling
$25.99
Grosses Gewächs" (Grand Cru – corresponds to a dry Auslese) from the best and steepest part in the Juffer – Sonnenuhr vineyard: the "Falkenberg". Brown and blue slate soil reflect the characteristrics of that precious terroir. Ripe, red vineyard peach, quince and apricot are paired with spicy flavours and ferruginous slate stone minerals. Elegant and very refined, yet with intense length and long lasting finish.