If you don't see what you are searching for, please call us to assist. Many items not shown on the website.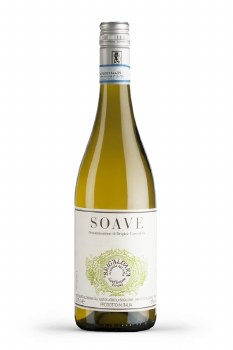 Brigaldara Soave 750ml
$15.99
Brigaldara is one of our favorite sources of delicious Valpolicella and a frequent feature in these pages. This month, we're delighted to feature for the first time Brigaldara's exemplary Soave from nearly 40-year-old vines. Brigaldara's Soave, crafted from the indigenous Garganega grape, shines with a lovely lemon-gold color, offering a dazzling bouquet of jasmine, gardenia, and almond blossoms, anise, fresh quince, and lemon oil. Fresh and energetic, Brigaldara's Soave graces the palate with delicious expressions of yellow apples, peaches, chamomile, quinine, and crushed stones. Clean and fresh on the backend, the Soave lingers on the palate while adding nuances of star fruit, nectarine, and an appetizing coda of almond skin. This delicious and impressively characterful Soave oozes breed and class. Enjoy it now and over the coming two years with canapés, fresh goat cheeses, lightly sauced freshwater fish dishes, and zucchini frittatas.