If you don't see what you are searching for, please call us to assist. Many items not shown on the website.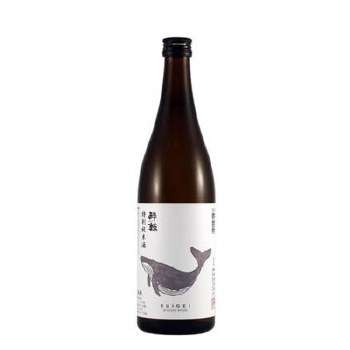 Suigei Drunken Whale 720ml
$49.99
Suigei, meaning Drunken Whale, is named after a warlord in Kochi Prefecture in the Edo period who loved eating and drinking. Suigei Brewing Company aims to create sake that pairs perfectly with any dish on the dinner table. They've achieved their goal with a versatility which brings a reserved ricey nose and milder umami with pleasant acidity when slightly chilled, and richer flavors with longer aftertaste when slightly warmed.