If you don't see what you are searching for, please call us to assist. Many items not shown on the website.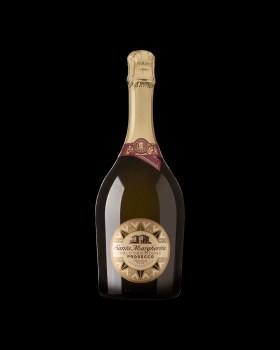 Santa Margherita Prosecco 375m
$15.99
63298720210: mix and match:
1
$5.95
TASTING NOTES
This sparkling wine has fine, lively bubbles that dance within its bright straw-yellow color and greenish reflections. Its lovely aromas include ripe pineapples, peaches, and Rennet apples as well as delicate florals. Its finish is crisp and dry, yet sweet on the palate.


PAIRING NOTES
Perfect as an apéritif, this celebrated bubbly pairs well with seafood or cheese appetizers. It also adds flavorful sparkle to brunch classics or your favorite rich dessert. Even rich, creamy dishes such as pasta carbonara, fried favorites like calamari, or even grilled filet of beef will not overwhelm its vivaciousness.


THE DETAILS MAKE THE DIFFERENCE
Luscious and aromatic, our Glera grapes are meticulously hand-harvested. This area has some of the steepest hills in Italy, which benefit the grapes with better drainage and sun exposure. Being so high above sea level also creates cool nights and warm days, which these grapes love. After hand-harvesting, we turn them into a cuvée (base wine) that is fermented with selected yeasts at precisely controlled temperatures to preserve full, complex flavor. Once fermentation is complete, the wine is matured for three more months, allowing the full aromatic potential and vibrant taste of our Prosecco to converge.