If you don't see what you are searching for, please call us to assist. Many items not shown on the website.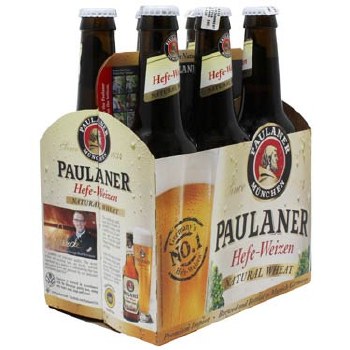 Paulaner Hefeweizen 6pk
$10.99
It's the #1 wheat beer in Germany and one of the world's favorites. In fact, beer experts call it a masterpiece. In developing this beer, the Paulaner brewmasters have perfected a unique technique with "yeast suspension," resulting in a uniform, slightly cloudy appearance, consistent quality, and perfect taste.