If you don't see what you are searching for, please call us to assist. Many items not shown on the website.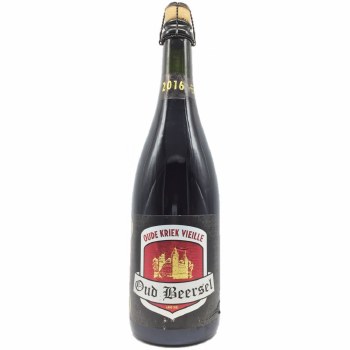 Oud Beersel Oude Kriek 750ml
$21.99
"Oud Beersel Oude Kried is an artisanal product, made from real cherries and Oud Beersel lambic matured in old barrels. They are slowly absorbed inot the lambic, which develops a fruity character and a ruby red colour...The Oud Beersel Oude Kriek has a pleasant sourness of champagne. The real cherries unveil an overwhelming fruitiness and the touch of almonds of the pip completes the joy. The spontaneous re-fermentation marries the cherries with the lambic and form together a pleasant tasting experience."