If you don't see what you are searching for, please call us to assist. Many items not shown on the website.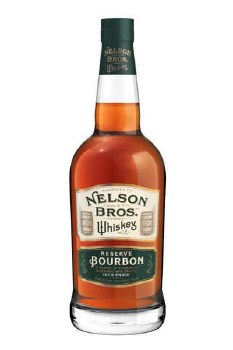 Nelson Bros Reserve Bourbon
$59.99
Charlie and Andy Nelson resurrected the family company in 2009, a century after it was shuttered by Tennessee's Prohibition laws. Initial efforts focused on a second label, Belle Meade, which scored well. This year came the first releases bearing the family name on two bourbon labels–Nelson Bros. Classic and Reserve. Both have carried on the legacy admirably. This one packs a punch but is soft and gentle at the same time, offering red berry and vanilla malt aromas and a palate of melted marshmallow, coconut shavings, and baked apple. Like all good whiskeys, it saves the best for last, with a long, creamy finish of chocolate and spice.