If you don't see what you are searching for, please call us to assist. Many items not shown on the website.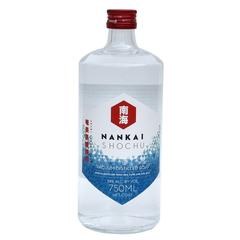 Nankai Kokuto Shochu
$32.99
Nankai Shochu is a vacuum-distilled kokuto, or "black sugar," shochu from Amami Island, Japan.

Distilled from 80% black sugar and 20% rice, Nankai is sweetly fragrant with notes of pear, has a creamy mouthfeel, and a delicate finish.