If you don't see what you are searching for, please call us to assist. Many items not shown on the website.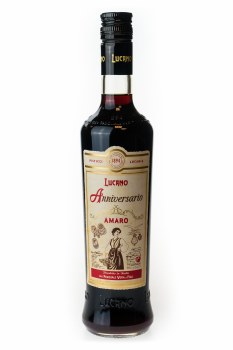 Lucano Anniversario Amaro
$29.99
Lucano Anniversario Amaro is a prestigious version of the Classic Amaro Lucano which celebrates the 120th anniversary of the founding of the company. Developed from an old recipe of Cavalier Pasquale Vena, Anniversario Amaro is the result of a careful blend of more than 30 herbs. The higher alcohol content enhances the bitter aromatic notes of absinthe, holy thistle and gentian. Enjoy neat, chilled, with ice or orange zest or as a base for cocktails.