If you don't see what you are searching for, please call us to assist. Many items not shown on the website.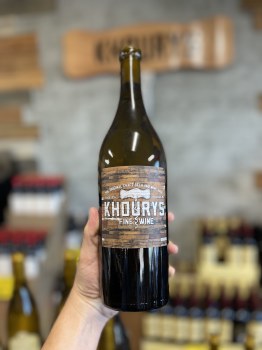 Khourys Anniversary Sauvignon
$29.99
18th ANNIVERSARY WINE

It's hard to believe but this month will mark our 18th year serving the Las Vegas community!

To celebrate this moment, we were fortunate enough to work with two of our favorite winemakers, Russell and Vailia From of @hermanstory and @desparadawines, to produce our 18th Anniversary wine. This is our first white wine, a beautiful Sauvignon Blanc with notes of green apple, lychee, and nectarine.

The label is a tribute to our mural, which emulates all of the hard work and camaraderie we've experienced together, as friends and a community. We feel very lucky to be able to share not only amazing memories but long lasting friendships after almost 20 years with some of you - building more upon the Khoury's Foundation.

This is currently being poured by glass but will also be on special during our anniversary party on Saturday.

Cheers!