If you don't see what you are searching for, please call us to assist. Many items not shown on the website.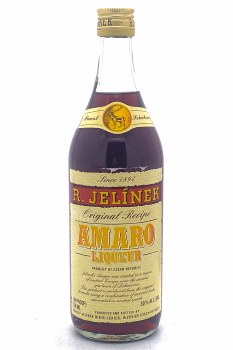 Jelinek Amaro Liqueur
$19.99
Czech Republic- Jelinek's Amaro was created in a region of central Europe near the ancient spa town of Luhacovice. Crafted using the original formula of a combination of assorted herbs, macerated in neutral spirits. The perfect dessert drink chilled or added to your favorite drink.