If you don't see what you are searching for, please call us to assist. Many items not shown on the website.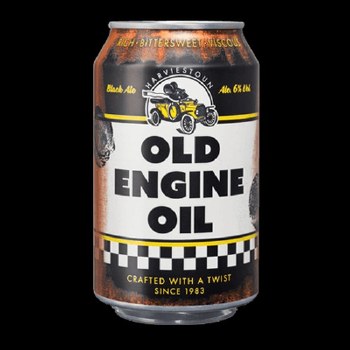 Harviestoun Old Engine Oil
$15.99
4pk

ALC. 6.0% VOL.

Down your tools and take a swig of this classic craft stout. Beautifully engineered with premium roasted malt for a velvety mouthfeel. It's proper vintage stuff. All thanks to the meticulous handiwork of our master brewers.

This dark and rich stout was first created in 1999 for a well-known supermarket beer competition, which it won with resounding success. Ever since it's been a much-loved beer by the brewery and customers alike.

Brewer's Notes: As soon as you arrive in the car pack you know Old Engine Oil is being brewed from the aroma. The blend of malts and hops produce a balanced bitter-sweet beer with smoky notes and lingering finish.