If you don't see what you are searching for, please call us to assist. Many items not shown on the website.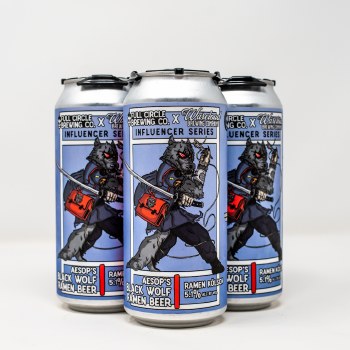 Full Circle Black Wolf Ramen
$4.99
Kölsch

5.1% ABV

All the cool kids eat ramen so as cool kids ourselves we thought why not add it to beer. You read that right, there's ramen in this beer. And it creates a California Kölsch like none other. The assertive malt character balances beautifully with zesty citrus and green peppercorn, not unlike some of the best bowls of ramen we've eaten. This comes to you in collaboration with local hip-hop legend Aesop, and SoCal's Warcloud Brewing Company inspired by Aesop's ramen pop-ups.