If you don't see what you are searching for, please call us to assist. Many items not shown on the website.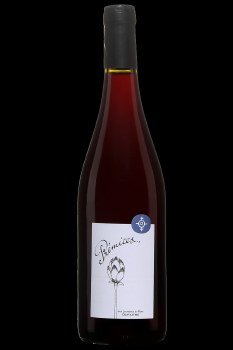 Dufaitre Premices 2020
$22.99
Age of Vines: 50-70 years old

Varieties: Gamay

Vinification Method: The Prémices a parcel of Beaujolais-Villages vines and the grapes are fermented and aged in concrete tanks, with a very short maceration. This is an easy-drinking light style of wine. The flower bud on the label represents that this wine is the first flowery taste of the new vintage.

Tasting Note: The Prémices is easy drinking and lighter than the Brouilly and Cotes de Brouilly, but it is anything but a simple wine. The lightness and elegance of this wine are balanced with a healthy dose of minerality and complexity that make this one for serious Gamay drinkers.