If you don't see what you are searching for, please call us to assist. Many items not shown on the website.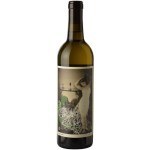 Desparada Fragment White
$25.99
TASTING NOTES: "Oh Lord was it worth cashing in all the miles. 2 weeks and nothing but first class and the Four Seasons. Let them suffer through winter, you're on the South Island, the flint-lock bluster will be there when you get back, for now your life is nothing but soften white Lily petals, Meyer lemon ice, coriander oil, oceanside quilts, fresh opened Uni, orange blossom water, grapefruit, dewy pine, salt spray and late evening bike rides."