If you don't see what you are searching for, please call us to assist. Many items not shown on the website.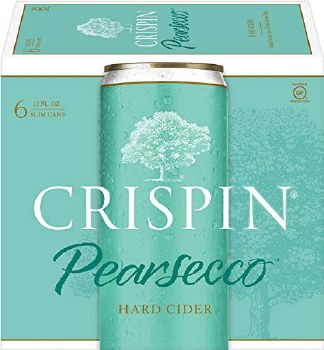 Crispin Pearsecco 6pk Cans
$9.99
"Crispin Pearsecco is a marriage of pear-based cider with a bubbly prosecco taste, offering a unique, crisp, yet dry taste."

Appearance
Light, pale champagne color with many bubbles both during the pour and clinging to the side of the glass.

Aroma
A moderate aroma of pear skins and fermented fruit esters.

Taste
Very simple flavor profile of subtle pear notes and a light, prosecco tartness.

Mouthfeel
Dry mouthfeel and a crisp, low body.

Finish
Ends cleanly with a dry finish.

4.5% ABV, Certified Gluten-Free
Best served cold, for crisp refreshment.