If you don't see what you are searching for, please call us to assist. Many items not shown on the website.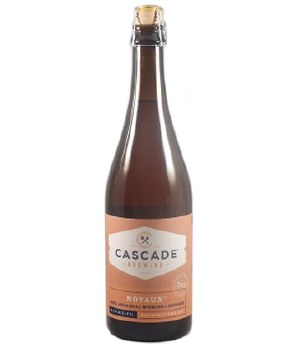 Cascade Noyaux
$21.99
"Noyaux (pronounced noy-OH) is a blend of sour blond ales aged in white wine barrels for up to 24 months with fresh raspberries and apricot noyaux. Offering a complex bouquet of raspberry fruit, rose petals, toasted almonds and soft perfume notes. The Noyaux nut can be found inside of the apricot pit which we take from the fresh whole apricots we use in making Cascade Brewing Apricot.

NOYAUX 2015 TASTING NOTES
Color: Rosé, ruby red with white head

Nose: Raspberries, noyaux/almond, white wine oak, rose petals

Mouthfeel: Medium-bodied, high effervescence

Flavor: Fresh raspberries, maraschino cherries, marzipan, almond, bright acidity, light sweetness"