If you don't see what you are searching for, please call us to assist. Many items not shown on the website.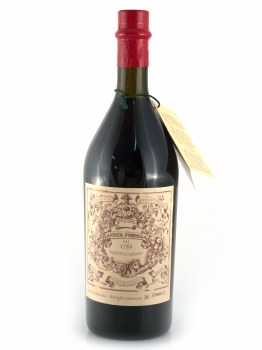 Carpano Vermouth Antica 750
$37.99
95 points Wine Enthusiast
Outer quote mark Rich, fruity and enticing, this sweet vermouth is warmed with notes of fig and dried cherries, and just faint hints of spiced gingerbread and bitter orange peel. Drinkable solo as an apéritif, or use it as a cocktail-mixing favorite. (KN) Inner quote mark (4/2014)

K&L Notes
Carpano's Antica Formula, from the original recipe developed by Antonio Benedetto Carpano in 1786, is a sweet vermouth of the highest quality. This distinctive and powerful aromatized wine should be considered a standard component in any respectable bar. It can be served chilled as an aperitivo, a digestivo, or a welcome addition to your favorite cocktail.