If you don't see what you are searching for, please call us to assist. Many items not shown on the website.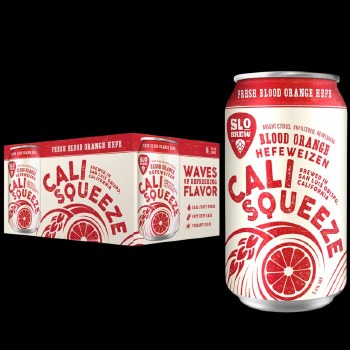 Cali Squeeze Hefe Orange
$8.99
CALI-SQUEEZE BLOOD ORANGE HEFE
HEFEWEIZEN
Your new main squeeze. We juiced up our Hefeweizen with loads of blood orange for a citrusy twist. This infused brew strikes a unique balance of sweet & tart to brighten up your day.