If you don't see what you are searching for, please call us to assist. Many items not shown on the website.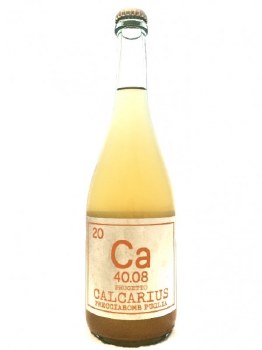 Calcarius Frecciabomb Puglia
$24.99
"Vinification Method: Grapes are hand harvested and destemmed. The wine ferments on the skins for a few days in stainless steel tanks. The wine is transferred to bottle to finish as an orange petnat. The wine is not disgorged and zero sulfur is added.

Vintage: 2018

Varietals: Bombino Bianco

Farming: Organic/Biodynamic, No added sulfites"