If you don't see what you are searching for, please call us to assist. Many items not shown on the website.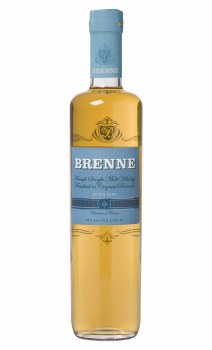 Brenne French Single Malt
$59.99
"The first single malt in the word aged exclusively in French Limousin Oak and Cognac casks, Brenne Estate Cask is twice-distilled in a copper alembic still, and aged for a minimum of six years. The whisky has perfumed fruit and French patisserie aromas with creamy and complex sugar notes of rich creme brûlée and burnt caramel. On the palate: notes of banana, tropical fruits, and warm spices like cinnamon and clove."