If you don't see what you are searching for, please call us to assist. Many items not shown on the website.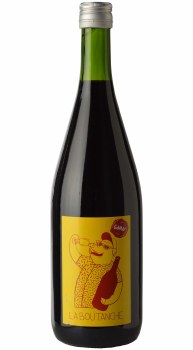 La Boutanche Gamay
$24.99
Gamay

Organic, Vegan

Beaujolais, Burgundy, France

From the importer-

Olivier was introduced to us by our good friend, Eric Texier. For a while, he was selling all of his grapes to the local cooperative. However, since he is certified organic, he pressed them to pay a little bit more for superior fruit. Of course they said no, essentially faulting him for farming responsibly, and this is when he began to experiment with winemaking. We are glad he did because the result is glorious. From 70+-year-old gamay vines in southern Beaujolais planted in two parcels with sand and limestone-based soils, respectively. Classic semi-carbonic fermentation with native yeasts in cement tank with absolutely no SO2 added whatsoever.