If you don't see what you are searching for, please call us to assist. Many items not shown on the website.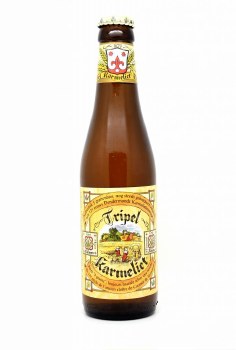 Bosteel Tripel Karmeliet11.2oz
$5.99
World's Best Ale – World Beer Awards 2008 While traveling in Belgium, we've been impressed with how many "competing" brewmasters cite Tripel Karmeliet as one of their favorite Tripels. Brewed with oats, barley and wheat, Tripel Karmeliet has soft, full, rich grain character with hints of banana, vanilla, and a slight, pleasing bubble-gum aroma. A restrained hop bitterness offers perfect balance and a gentle counterpart to its substantial maltiness.