If you don't see what you are searching for, please call us to assist. Many items not shown on the website.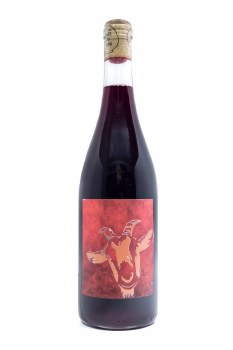 Bojo Do Luar Deau Bode
$17.99
Vinification: A blend of 25% Vinhão, 15% Bastardo, 20% Borraçal, 25% Arinto, and 15% Loureiro hand-harvested from vines grown in primarily granitic soils. The grapes are vinified separately: Vinhão undergoes five-day whole-cluster maceration, Borraçal is destemmed and macerates for ten days before pressing, Bastardo is also destemmed and macerates for 3 weeks before pressing, the Arinto is directly pressed and ages for several months on the fine lees while the Loureiro is also directly-pressed and aged on the fine lees for several months. Spontaneous fermentation.

Tasting: This is a light, chillable red with a bit of an earthy edge. Dark, translucent, ruby red in the glass. A summery berry fruit is present, but it takes the back-burner to a strong, smoky minerality: iron-like, grassy, rocky and sleek. Drink this just below room temp and perhaps over several hours, as this will constantly evolve in the bottle.