If you don't see what you are searching for, please call us to assist. Many items not shown on the website.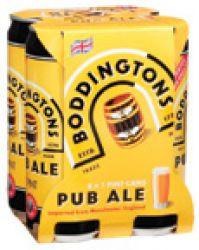 Boddingtons Pub Ale 4pk
$8.99
"Golden amber in color, this is a smooth, creamy example of a British pale ale. It's sweet, malty character is balanced by on the nose with a nice floral hoppiness, with bittering hops present on the finish."