If you don't see what you are searching for, please call us to assist. Many items not shown on the website.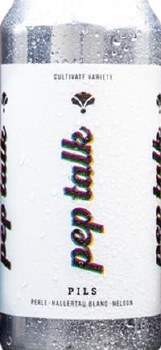 Bearded Iris Pep Talk 4pk
$11.99
Our latest pilsner blends perle + hallertau blanc + nelson into an uplifting conversation of bright key lime, sparkling white grape cider, and overripe passion fruit, at an encouraging 4.2% to boot. We can all use a PEP TALK now and then, can't we?