If you don't see what you are searching for, please call us to assist. Many items not shown on the website.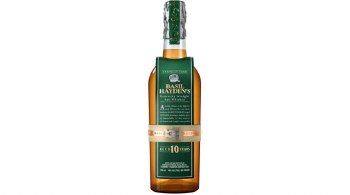 Basil Hayden Rye 10yr
$59.99
"MEET OUR 10 YEAR RYE
A Decade's Worth of Flavor
Our newest addition to the family is making a name for itself by becoming our first rye whiskey with this distinguished of an age statement.

Bottled at 80 proof, the mashbill features a slightly spicy, yet approachable, rye resulting in an elegantly complex taste profile and a golden honey hue. This light, yet full-flavored, rye is sure to please any palate.

Serving neat, with a drop of water, or on the rocks opens up all of the flavors that were developed from ten years of aging, such as spice, oak, caramel, and tobacco. This rye can be easily enjoyed without the burn associated with higher-proof whiskeys.

COLOR
Golden Honey

AROMA
Sweet vanilla and oak with a touch of light fruit

TASTE
Approachable spice and oak notes with hints of caramel

FINISH
Faint tobacco and warm cinnamon heat

PROOF
Eighty"