If you don't see what you are searching for, please call us to assist. Many items not shown on the website.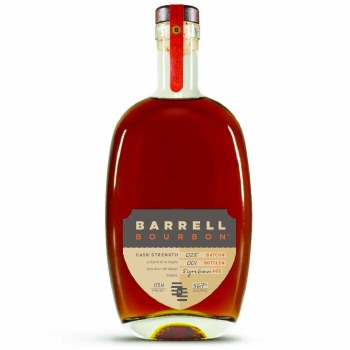 Barrell Bourbon #025
$85.99
Batch 025 highlights the unique additions that secondary grains contribute to aged bourbon. 13 to 15-year corn-forward bourbons and 5 to 9-year-old wheated bourbons were slowly layered in with a selection of 9-year-old high-rye bourbons, revealing notes from the entire spectrum of available flavors. A portrait of finely tuned blending, Batch 025 is citrusy and peppery, without losing the opulence and oaky ease of the older ingredients.