If you don't see what you are searching for, please call us to assist. Many items not shown on the website.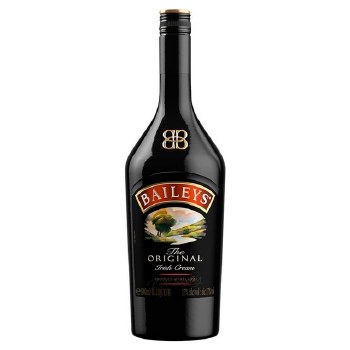 Baileys Irsih Cream 1l
$29.99
"One of life's most pleasurable indulgences, Baileys Original Irish Cream is the sweetest meeting of fine Irish whiskey and spirits, Irish dairy cream, and rich chocolate and vanilla flavors. The result? Complete deliciousness. Drink neat over ice, shake into cocktails, drizzle over ice-cream, bake a Baileys-tastic cake – perhaps even share it if you have to – Baileys Original Irish Cream equals pure, unadulterated pleasure. Go on, you know you want to!"