If you don't see what you are searching for, please call us to assist. Many items not shown on the website.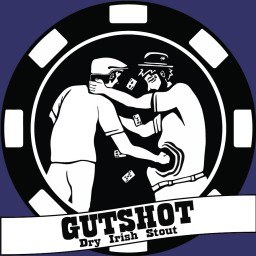 Bad Beat Gutshot Stout 4pk
$9.99
In a former life, Gutshot was simple and subtle. An exemplary take on an Irish style dry stout. Dry and roasty, with hints of coffee and cocoa. Gutshot 2.0 dives deeper into the coffee realm, while still maintaining the essence of subtlety. In the kettle, we add more than a generous amount of lactose. Making Gutshot even creamier while giving the impression of iced coffee. Post fermentation , we add a modest addition of locally roasted coffee and a little bit of vanilla beans. The small coffee addition makes the aroma pop and turns up the dials on those coffeeish flavors already there from the roasted barley and chocolate. The vanilla beans add another layer to this concoction, and to be honest, they just smell out of this world AWESOME!