If you don't see what you are searching for, please call us to assist. Many items not shown on the website.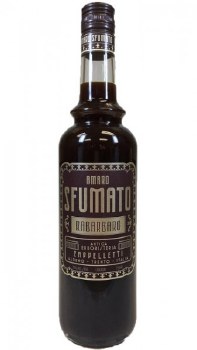 Amaro Sfumato Rabarbaro
$22.99
"This special rhubarb based bitter amaro from the wonderful Cappelletti family exhibits a deft balance of bright and earthy, smoky flavors as the name suggests. The Cappelletti's have been producing their Sfumato for nearly a century with the unique Chinese rhubarb, grown in Trentino as a base for flavors that include candied orange peels, celery salt, flint, pickled herbs, green strawberries and raspberry preserves. The entry is rich and fruity the cleans up nicely on the mid-palate on its way to a dry, bitter, long finish."