If you don't see what you are searching for, please call us to assist. Many items not shown on the website.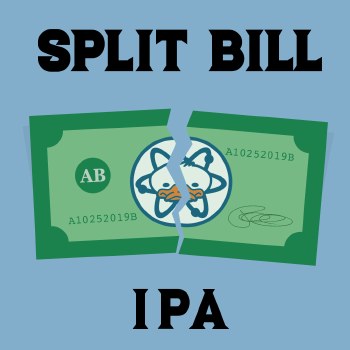 Able Baker Split Bill Ipa 4pk
$12.99
5.7% ABV 57 IBU

"Split Bill (yes, we love our duck puns) is designed to feature our two favorite hops by "splitting" their use during the brewing process. We use lots of Citra early on and lots of Mosaic late. This process pulls just enough bitterness from the Citra while retaining it's floral characteristics and allowing the soft fruitiness of Mosaic to pronounce late. Normally, this elusive brew is a TAPROOM ONLY offering so you can share the experience with others and perhaps "split the bill", however, we're currently offering a limited run in 16oz cans so you can enjoy them at home during these unique times."