If you don't see what you are searching for, please call us to assist. Many items not shown on the website.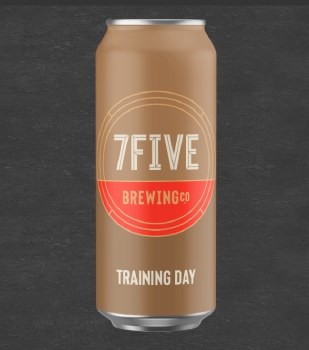 7five Brewing Training Day 4pk
$10.99
"Golden Ale 5.75% || 35 IBUs

You can't finish unless you start. And once you start, well, you're halfway home. Training Day is your jumping off point. It's your introduction to the world you'll one day claim.

It's where your journey begins.

STYLE: Golden Ale

DESCRIBED: Clean, crisp and light, with a mild hop finish.

HOPS: Mosaic (aroma), Nugget (bittering)

MALT: Wyermann Carahell"